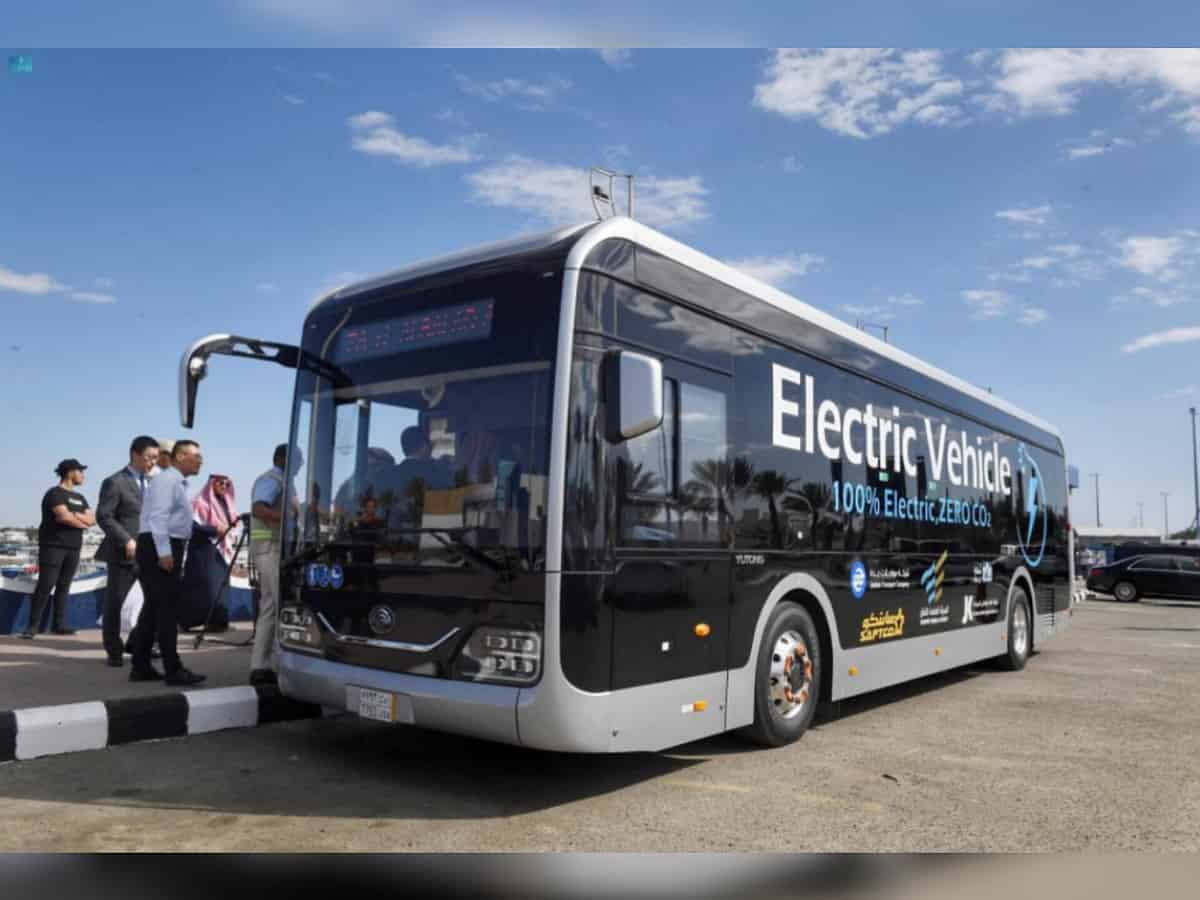 Riyadh: The Kingdom of Saudi Arabia (KSA) has launched the first electric public transport bus in the city of Jeddah, the Saudi Press Agency (SPA) reported.
The launch of this bus comes with the implementation of the agreement signed between the Public Transport Authority (PTA) and Saudi Public Transport Company (SAPTCO).
Public Transport Authority Acting President Dr Rumaih Al Rumaih flagged off the first service of the country's first electric bus.
The bus can cover a distance of 300 kilometers on a single charge and is considered one of the modern buses with high efficiency, as it consumes less than 10 percent of electricity compared to other electric buses.
The modern electric passenger buses, operated by SAPTCO, will serve the residents within the public transportation routes in Jeddah.
The electric buses will operate along the A7 road that connects Khalidiya and Balad, passing through Prince Saud Al-Faisal street and Madinah road.
The PTA and the Jeddah Municipality also plan to launch electric public transport services in medium-sized cities such as Jazan, Sabya, Abu Arish, Taif, and Qassim this year, followed by Tabuk, Al-Ahsa, and other cities, providing a convenient mode of transportation for citizens and residents.
The launch comes within the framework of the national strategic objectives for transport and logistics services aimed at reducing carbon emissions by 25 percent by 2030.
Subscribe us on