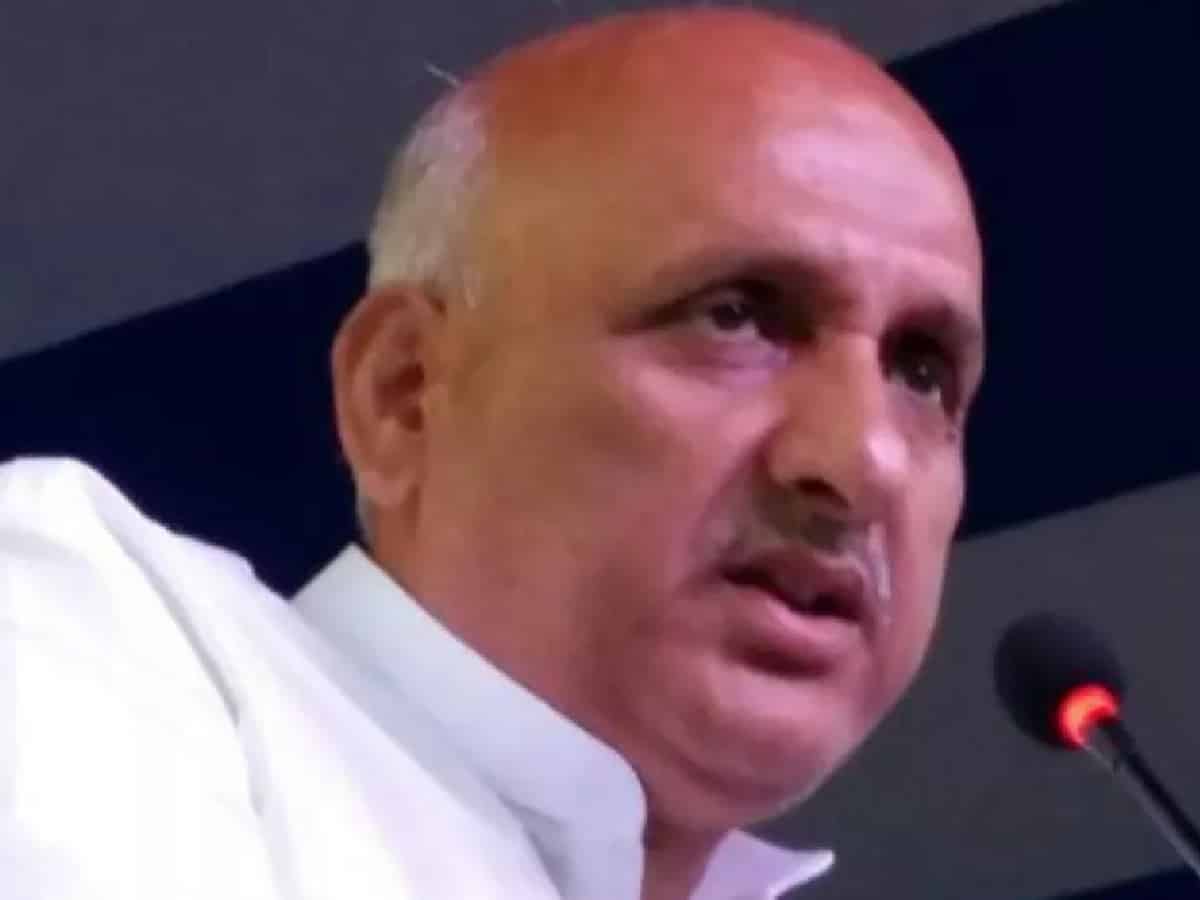 Patna: In a purported video of a phone conversation, Bihar Education Minister Chandrashekher Yadav, who recently made controversial remarks on Ramcharitmanas, was heard telling his supporters to take a hard line against the "upper castes".
A purported video of RJD national vice president Uday Narayan Chaudhary speaking to Yadav over phone went viral on social media, where Yadav was heard telling his supporters to target "upper castes but not the entire Hindu community".
The video was reportedly captured when Chaudhary was in Simultala block of Bihar's Jamui Lok Sabha constituency on Sunday. The farmers of Simultala have donated their land for construction of a school, and they urged Chaudhary to invite the state Education Minister there. After which, Chaudhary called Yadav over phone with his mobile speaker on, and the video of entire conversation was recorded by someone.
Yadav, during the conversation, was heard citing an example of "Mata Sabri" and "Nishadh Raj". He also said that pick Ramcharitmanas or any other holy book and highlight points where people of upper caste were dominating. Yadav suggested his supporters to "avoid saying anything against Ram as it would turn outrageous, and Hindu people may get angry on it."
The minister had earlier claimed that Ramcharitmanas, Manusmriti, and Bunch of Thoughts "spread hatred in society".
His remarks stoked a huge nationwide controversy.
Subscribe us on