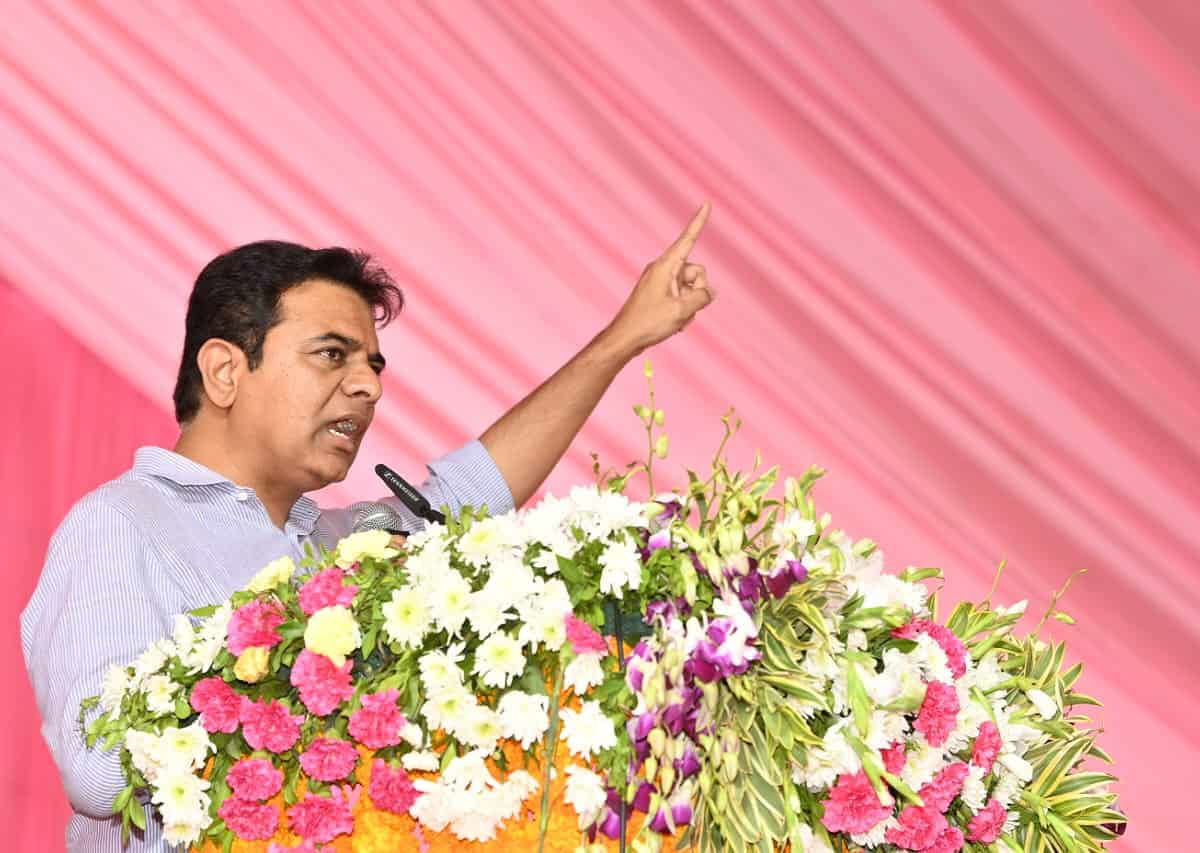 Hyderabad: Telangana IT minister KT Rama Rao on Saturday said that the four Telangana State Public Service Commission (TSPSC) exams cancelled due to a paper leak will be re-held without fee as the students have already paid for the cancelled exams.
He also said that the government will provide all facilities to the students to help them prepare well for the re-exams.
Speaking to the media at BRBK Bhavan on Saturday he said that the government will ensure that all the coaching material for the four exams will be uploaded online. He said that the government will strengthen the study circles across the state and keep the study rooms open round the clock through the day.
"All the students who registered for the exams will be allowed to write them without paying the examination fee again. Besides the free coaching, food will also be given to the students," he said.
"TSPSC is one of the best public service commissions in the country and the commission has been moving forward by adapting to the changes in technology," said the IT minister.
He said that many other public service commissions in the country are trying to implement the changes made by TSPSC. "The chairmen of 13 public service commissions throughout the country have come here to study the changes made by the state commission. They are now trying to implement the same changes in their states. The Union Public Service Commission (UPSC) chairman has also visited Telangana twice to study TSPSC's changes," added KTR.
He echoed his remarks from Friday that the criminality of two individuals is the reason for the TSPSC paper leak and it is unfair to blame the whole institution for the current situation.
He also slammed the opposition parties, especially the BJP for making 'unfounded remarks' and creating a conspiracy 'out of thin air'.
The BRS leader said that BJP was attempting to incite 'unrest' among the youth who were out of jobs.
He added that the saffron party lacked 'moral standing' to cast doubt on the BRS government's resolve to help the unemployed and that there had been countless instances of paper leaks in numerous BJP-ruled states.
Subscribe us on