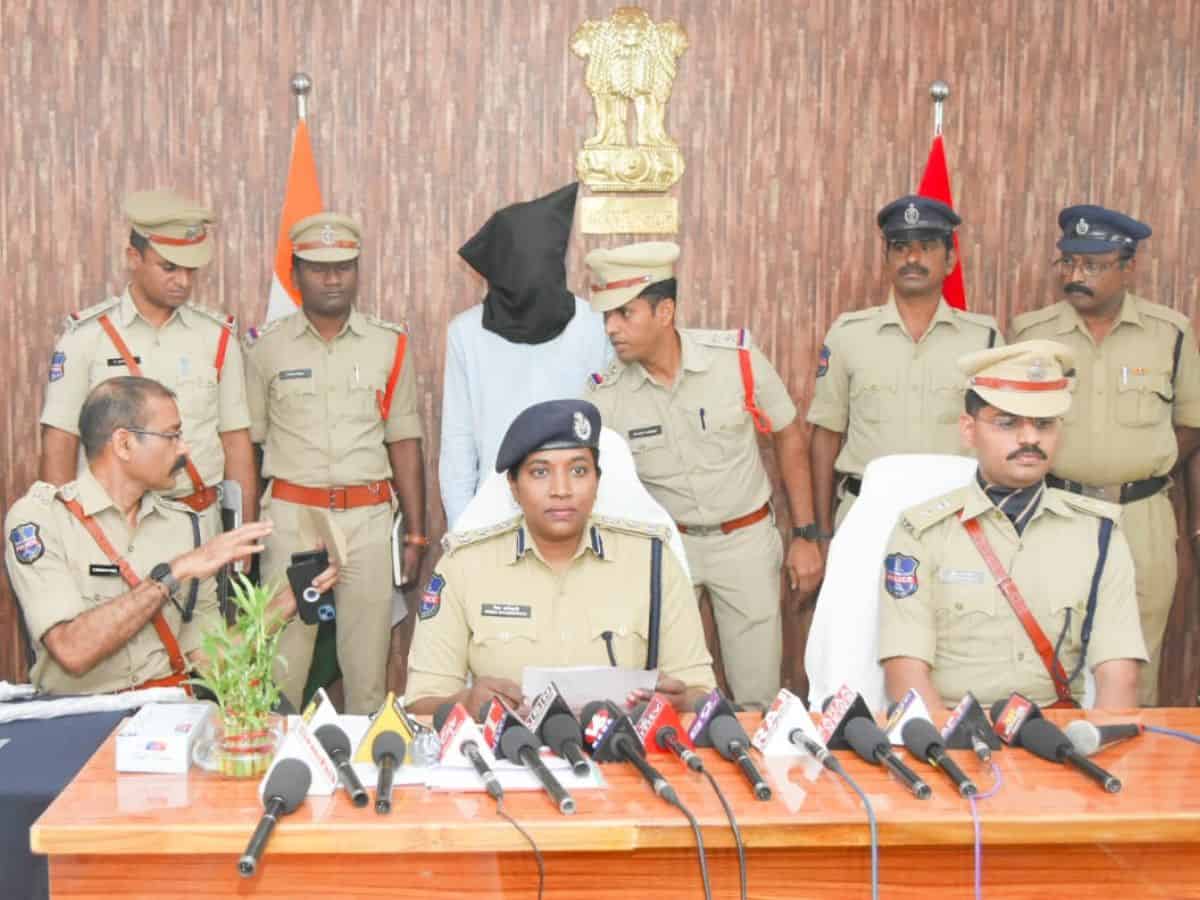 Hyderabad: Ramagundam police commissioner Rema Rajeshwari said that two natives of Macherial district have been apprehended by the police for posing as naxalites to extort money from people.
According to the police, Childhood friends, Medi Venkatesh from Luxettipet mandal and Arendula Rajesh of Hajipur mandal, were working in real estate and have incurred losses in the business recently.
They allegedly sought to earn money by extorting innocent people by duping them as naxalites. As a part of the plan, they identified a retired Singareni employee Kanthaiah who recently made huge amounts of money by selling a piece of land.
On February 22, they called Kanthaiah's son, Nagaraju and demanded for Rs 30 to 40 lakhs. They said that they were naxalites speaking from Thiryani forest and threatened to kill the family if they failed to deliver the money.
During a routine patrol CCC Naspur police on Thursday while caught the both of them when they tried to flee after seeing the police. Upon interrogation they confessed the offences committed by them. The police seized two air guns, a bike and a mobile phone from them.
Further investigation revealed the details of some vendors in various locations and teams have been deployed to take them into custody, said the police.
Subscribe us on