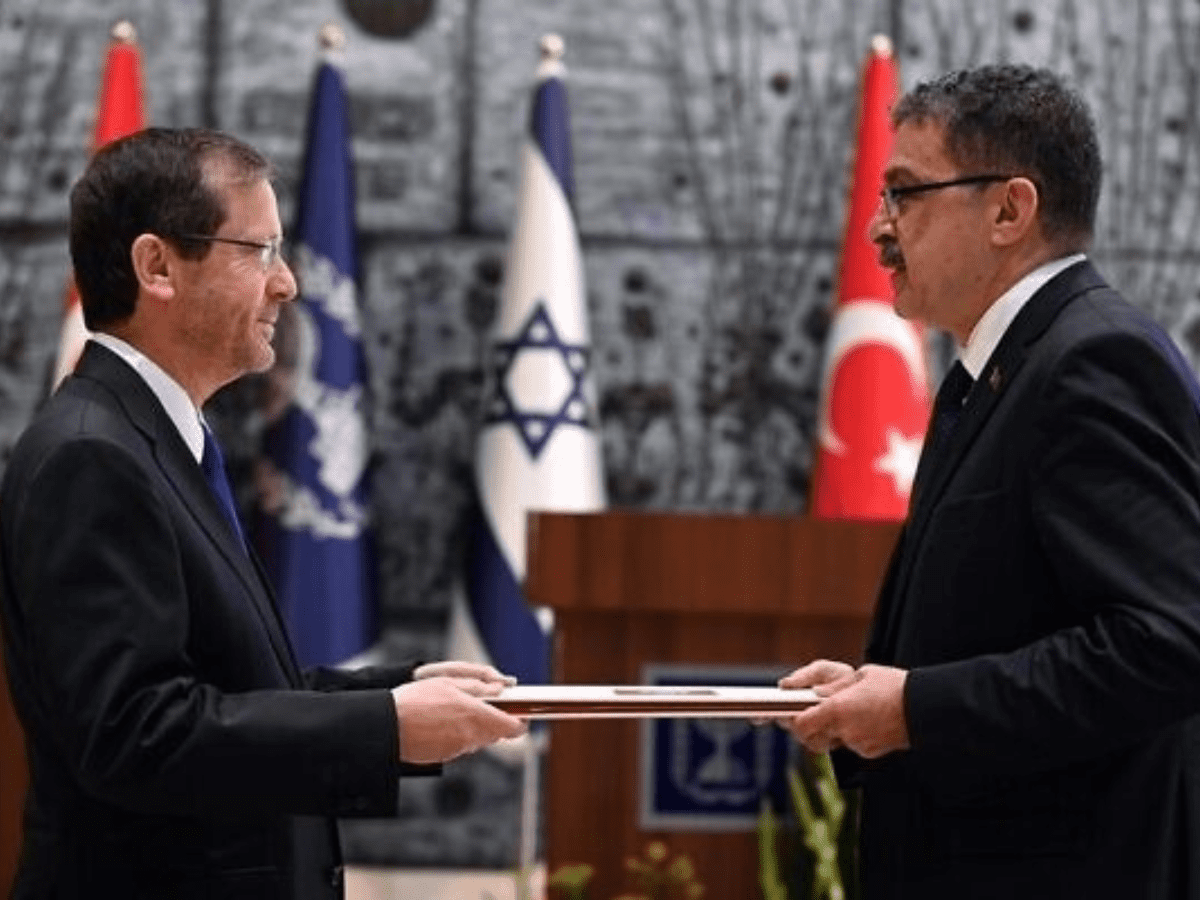 Jerusalem: Turkey's new Ambassador to Israel, Sakir Ozkan Torunlar presented his credentials to Israeli President Isaac Herzog, marking the latest step in rebuilding relations between the two countries after years of acrimony.
In a statement, Herzog underscored the importance of relations between Israel and Turkey, reports Xinhua news agency.
"Today we complete another important step, reaching another milestone in the strengthening of our relations and deepening of the friendship between Turkey and Israel," Herzog said after the ceremony here.
The President also conveyed an invitation for his Turkish counterpart Recep Tayyip Erdogan to visit Israel, Herzog's office said.
In December 2022, the Israeli new ambassador to Turkey, Irit Lillian, presented her credentials to Erdogan.
The exchange of ambassadors follows an agreement signed between the two countries in August last year, in which they agreed to restore full diplomatic ties.
The ceremony in Jerusalem came weeks after Benjamin Netanyahu, who served as prime minister from 2009 to 2021, returned to power at the helm of the country's most far-right government.
Once close allies, Israel-Turkey relations have gone through a string of crises.
In 2010, Turkey cut its diplomatic ties with Israel after Israeli commandos raided a Turkish flotilla that was bringing aid to the blockaded Gaza Strip, led by the Mavi Marmara ship.
Ten Turkish activists were killed.
Ties were restored in 2016 after Israel agreed to pay $20 million to families of the Mavi Marmara victims.
But the short-lived normaliaation lasted for two years.
In 2018, bilateral relations were strained again and the two expelled each other's top diplomats amid a quarrel over the Israeli killing of 60 Palestinians in Gaza during their protests against the opening of the US Embassy in Jerusalem.
Subscribe us on