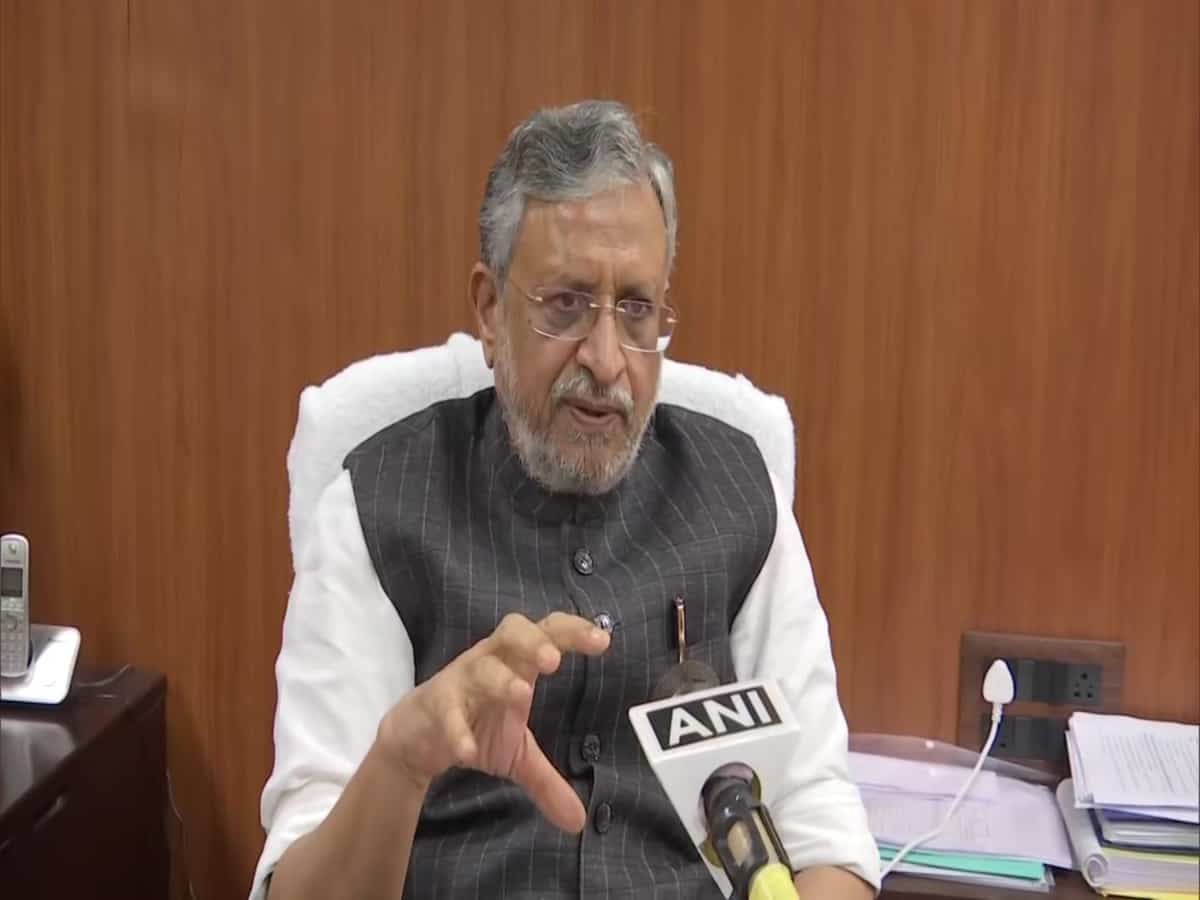 Jaipur: BJP Rajya Sabha MP Sushil Modi Sunday said the Union Budget has paid special attention to the middle class, the poor, farmers, self-reliant youth and tribes.
Today, India, with foreign exchange of Rs 563 lakh crore, has become the fifth largest economy in the world, he told reporters at a press conference here.
About the Centre's decision to celebrate 2023 as the "International Year of Millets", the former deputy chief minister of Bihar said the grain will not only become a source of nutrition for the people but also increase employment opportunities as well as exports.
The aim of celebrating 2023 as the "International Year of Millets" is to make it a people's movement so that Indian millets, recipes and value-added products are promoted globally.
Recounting the benefits of several Centre-run schemes, Sushil Modi said that more than 3 crore homeless people in the country have been provided housing facilities and 47 crore got support through Jan Dhan account, which is commendable and a milestone.
Modi said a budget of Rs 5.94 lakh crore has been allocated for security measures, Rs 1.25 lakh crore for farmers' welfare and Rs 2.50 lakh crore for railways.
Subscribe us on