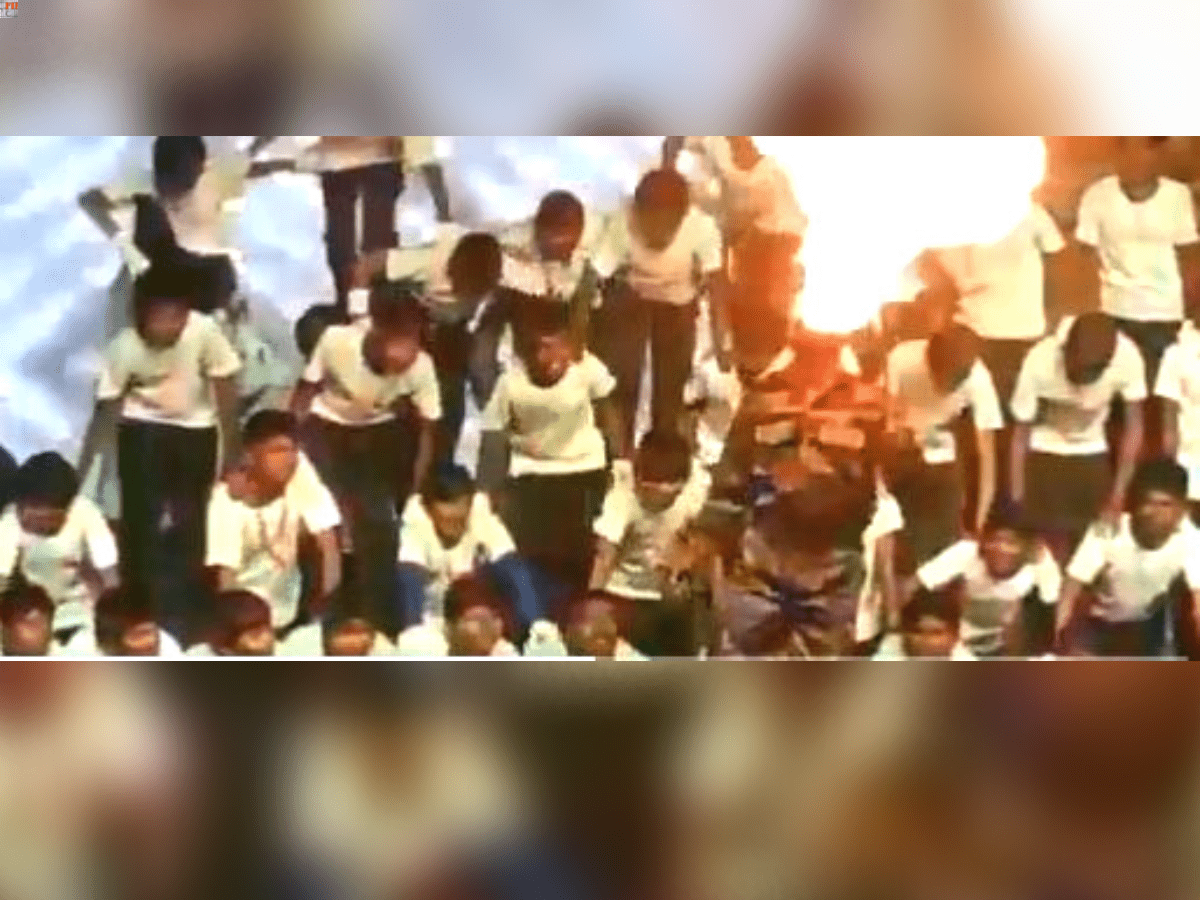 Hyderabad: A shocking video that surfaced on Twitter shows students suffering severe burns at the school function while being a part of a fire-breathing stunt.
The incident was reported from the Malkajgiri district of Telangana, class VI student of an international school suffered burns at the school premises in Keesara.
The video reveals students standing on the stage forming a human pyramid while the stuntman performs a fire-breathing stunt standing in front on them.
He suddenly erred the student who fell over each other, caught fire and suffered burns on his face and leg.
Though the event was held last month, a video of the incident went viral on social media in the last couple of days.
A case has been registered against the school management and stunt performer on the complaint of the 12-year-old student's father.
According to Keesara police, the director and principal of the school were booked on February 21 under sections 337 (whoever causes hurt to any person by doing any act so rashly or negligently as to endanger human life)and 285(Negligent conduct with respect to fire or combustible matter) of the IPC.
The Keesara police officials reportedly said that the students were out of danger.
Subscribe us on