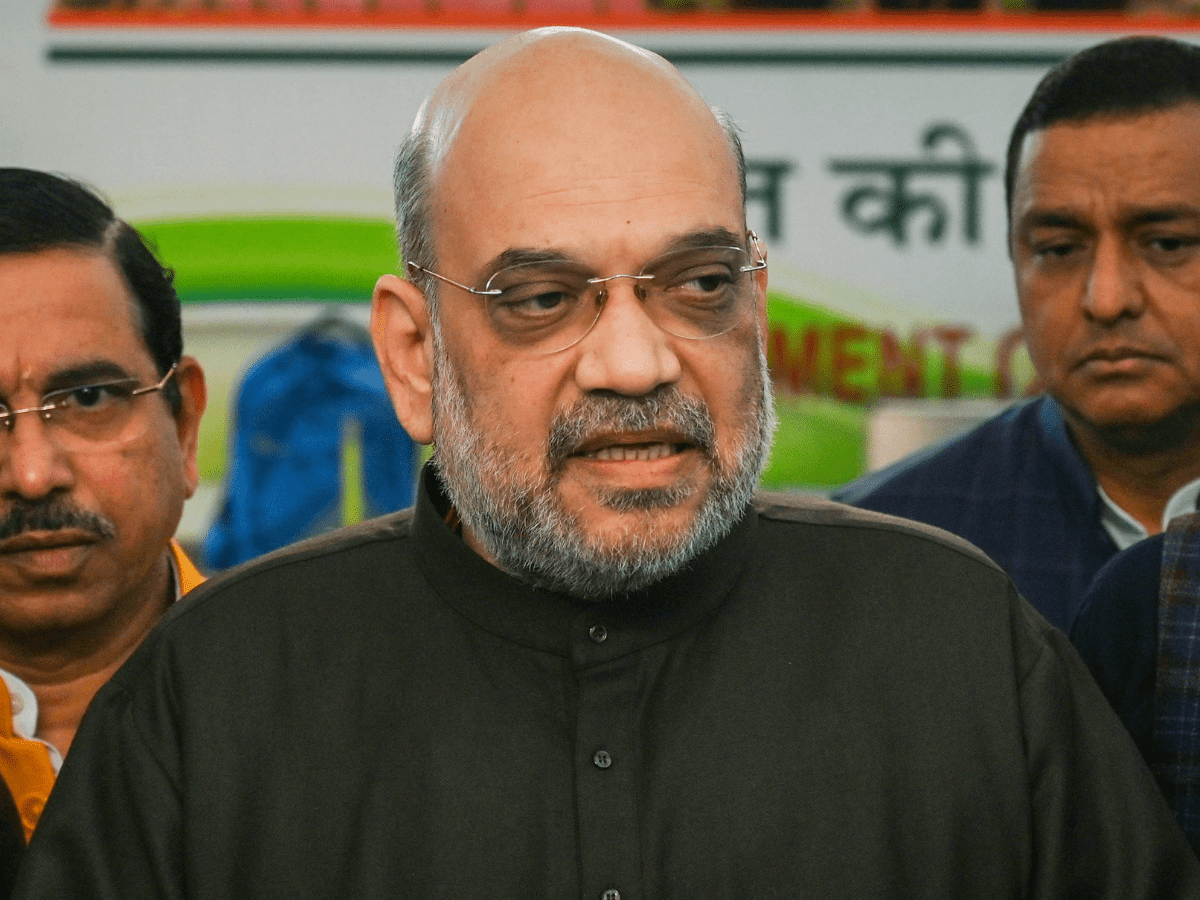 Gandhinagar: Union Cooperation Minister Amit Shah on Saturday said India should set a target to contribute 330 million metric tonnes (MMT), or 33 percent of global milk production by 2033-34, stressing the need to also produce milk by the masses.
Prime Minister Narendra Modi's government is working for the 360-degree growth of the dairy sector, Shah said at the 49th Dairy Industry Conference organised by Indian Dairy Association here.
He said India's milk processing capacity is 126 million litres per day, the highest in the world, and lauded the dairy sector for increasing production from 22 MMT, or around 6 crore litres per day in 1977, to 58 crore litres per day in 2022.
He said around 22 percent of the milk that we produce is processed.
"We should not content ourselves with becoming the world's largest milk-producing country. If two lakh new primary milk producing committees are formed (at panchayat level), then in coming years, there is the possibility of India becoming the contributor of 33 percent of global milk production," Shah said while calling for the need to explore this possibility.
"We have to move ahead to achieve the target of producing 330 MMT, or 33 percent of milk globally by 2033-34," he said. According to the Indian Dairy Association, the country's milk production is now 220 MMT.
"To achieve this (330 MMT target), the Central government and state governments, as well as cooperative movements should work together. We have to make production by masses a ground reality while maintaining mass production," he said.
Shah said India should also work in the direction of becoming the largest exporter of milk processing equipment apart from being the world's largest producer of milk.
He said the Modi government will make all efforts to also become the biggest exporter of milk in the world.
"In the last decade, the dairy sector has grown by 6.6 percent annual rate. I assure you that when the cooperation ministry will set up rural dairies across two lakh panchayats in the country along with NDDB (National Dairy Development Board) and the animal husbandry department of (Union Minister Parshottam) Rupala, then this growth rate will increase to 13.8 percent. Our dairy sector will witness a peak then," he said.
Shah said the income of farmers rises in proportion to the milk processed and sold in the market.
The dairy sector has become a deciding factor in the export of milk products like milk powder, ghee and butter, he said.
"I can see a huge possibility in this. The day the multi-state cooperative society formed for export is connected with two lakh dairy unions, there is a possibility of our export growing five times," Shah said.
He said the Modi government will make all efforts so that India emerges as the world's biggest exporter. "We have already become the world's biggest producer".
He said India would never have become self-reliant in milk production had there been no White Revolution and Operation Flood, one of the world's largest rural development programmes, that transformed the country's dairy sector.
"Now there is a need for White Revolution-2, and we have moved ahead in this direction. Cooperation model in the dairy sector …works to make sure that maximum benefit reaches the farmers by removing the middleman," he said, assuring to further strengthen the dairy cooperation model.
He said that dairy contributes to 4.5 percent of India's GDP (gross domestic product). "Dairy is a strong part of our economy and also a source of job creation. As many as 9 crore rural families are associated with the dairy business," he said. For marginal farmers, the dairy sector has proved to be a blessing, he said.
While India's population rose four-fold, milk production rose more than 10 times, he said. Per person milk consumption was 107 grams in 1970, which rose to 427 grams per person in 2022, as against the global consumption of 322 grams, he said.
Shah also mentioned the success story of the Amul model, a highly successful three-tier dairy cooperative structure, and said it has played a major role in India's contribution of 21 percent in global milk production.
Subscribe us on