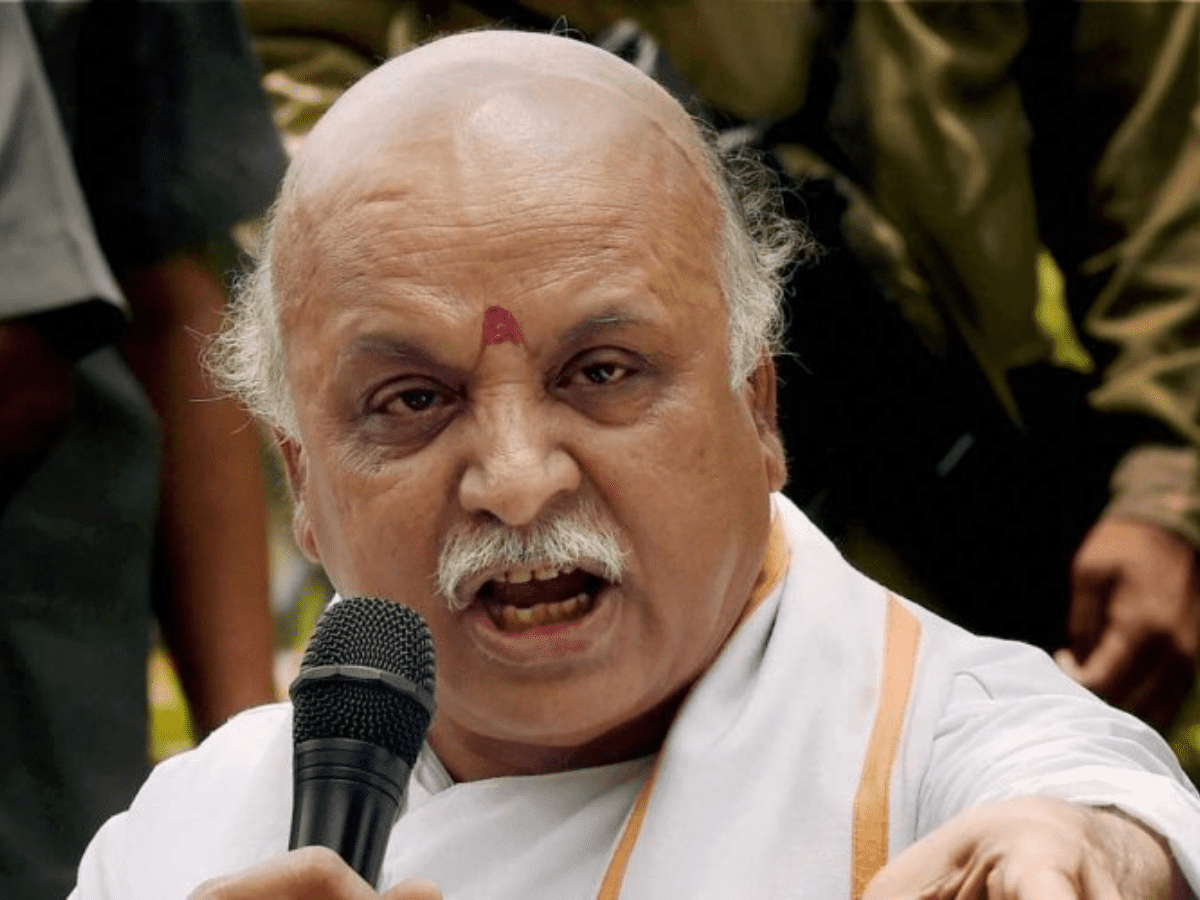 President of Antarashtriya Hindu Parishad Pravin Togadia said that there is a need to rewrite the Constitution of India keeping only the interests of Hindus in mind.
In a video that surfaced online on Thursday, he was seen talking at a public gathering in Uttarakhand where he categorically said that Muslims should not be included in the 'new Constitution'.
"When we come to power, we will change the Constitution of India and ensure that no Muslim is voted to a government post," he said.
He further stressed the need for a population control law.
"Those who have more than two children will not be provided subsidized grains. No free treatment in government hospitals or education in schools. No loans from government banks, no right to apply for a government job as well as no right to vote at all," Togadia said.
According to him, these 'measures' would ensure a drastic decrease in population in other minority communities, especially Muslims.
Later while speaking to reporters, Togadia said that they have started a programme called 'Veer Hindu Vijetha Hindu' which will include the distribution of trishuls to nearly two crore young Hindu men and women for their safety.
"The youth will undergo exercise, play sports such as kho-kho cricket, kabaddi, badminton, worship weapons during Vijayadashami festival as well as be a part of the state police force in order to save Hindu dharam," he said.
Subscribe us on