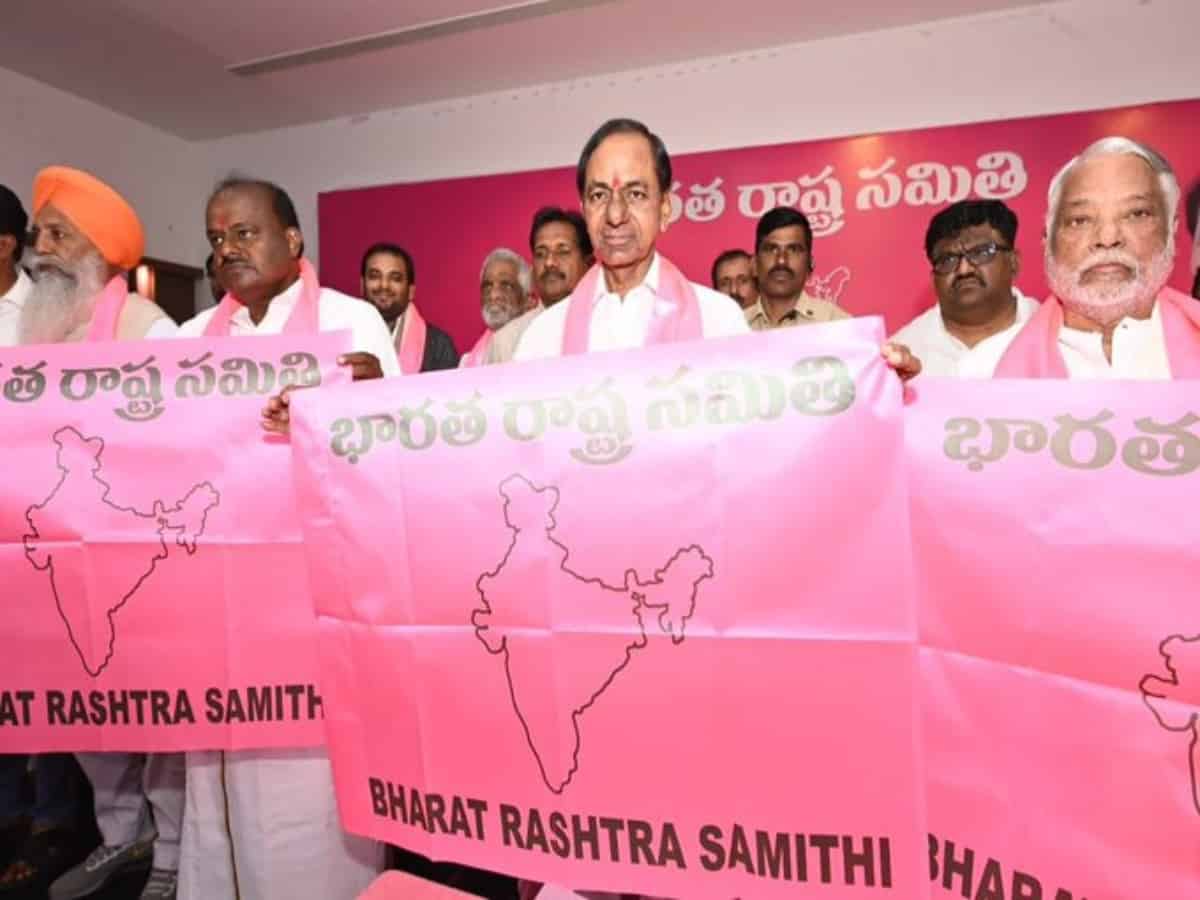 Hyderabad: Bharat Rashtra Samithi (BRS, formerly TRS) leader Akshaya Kumar on Sunday, said that the party has decided to field candidates in all 147 constituencies in Odisha in next year's assembly election.
The party will also contest all the 21 Lok Sabha seats during the general election, scheduled to be held simultaneously with the Assembly polls.
"We will identify potential candidates for all the constituencies very soon. Many politicians from different parties are expected to join the BRS in the coming days and we will accordingly choose top leaders to contest in the 2024 elections," said Akshaya Kumar while addressing the media.
The leader further added, "Our party is open to all. Whoever comes, we will welcome them into our fold."
This will be the first time that the KCR-led BRS will contest in Odisha.
This comes a week after former Odisha chief minister, Giridhar Gamang, alongside several others, quit the Bharatiya Janta Party (BJP) to join the BRS, which is eyeing to expand its party base, and has charged up the political atmosphere in the state.
However, whether the entry of BRS into Odisha will change its political landscape remains to be seen as the Naveen Patnaik-led Biju Janata Dal (BJD) is an unbeatable political force in the state since past 23 years.
Odisha's government over the years:
Defeating Congress, the BJD formed the government in the state in alliance with the BJP in 2000. However, in 2009, the BJD ditched the BJP and formed a government on its own. In the past decade, the regional party has defeated two big national parties the Congress and the BJP.
While the Congress is becoming weak in one after another election, the BJP has also failed to perform as a strong opponent to the regional party in past panchayat, urban and Assembly elections.
In past also, many political parties like the Bahujan Samaj Party (BSP), Samajwadi Party (SP), Trinamool Congress (TMC), Aam Aadmi Party (AAP), Jharkhand Mukti Morcha (JMM) and Left parties tried to enter Odisha politics, but in vain.
Only the Nationalist Congress Party (NCP) managed to win four Assembly seats in 2009 when it entered into an alliance with the BJD.
Besides, many of the political leaders, who have recently joined the BRS, were not very much involved in active politics. And, the non-political leaders have not tried their luck in Odisha politics till now.
New inductees in BRS from Odisha claimed that many leaders from different parties in the state are contacting to join them, whereas the ruling BJD and BJP have said that KCR's party will not have any impact.
Subscribe us on