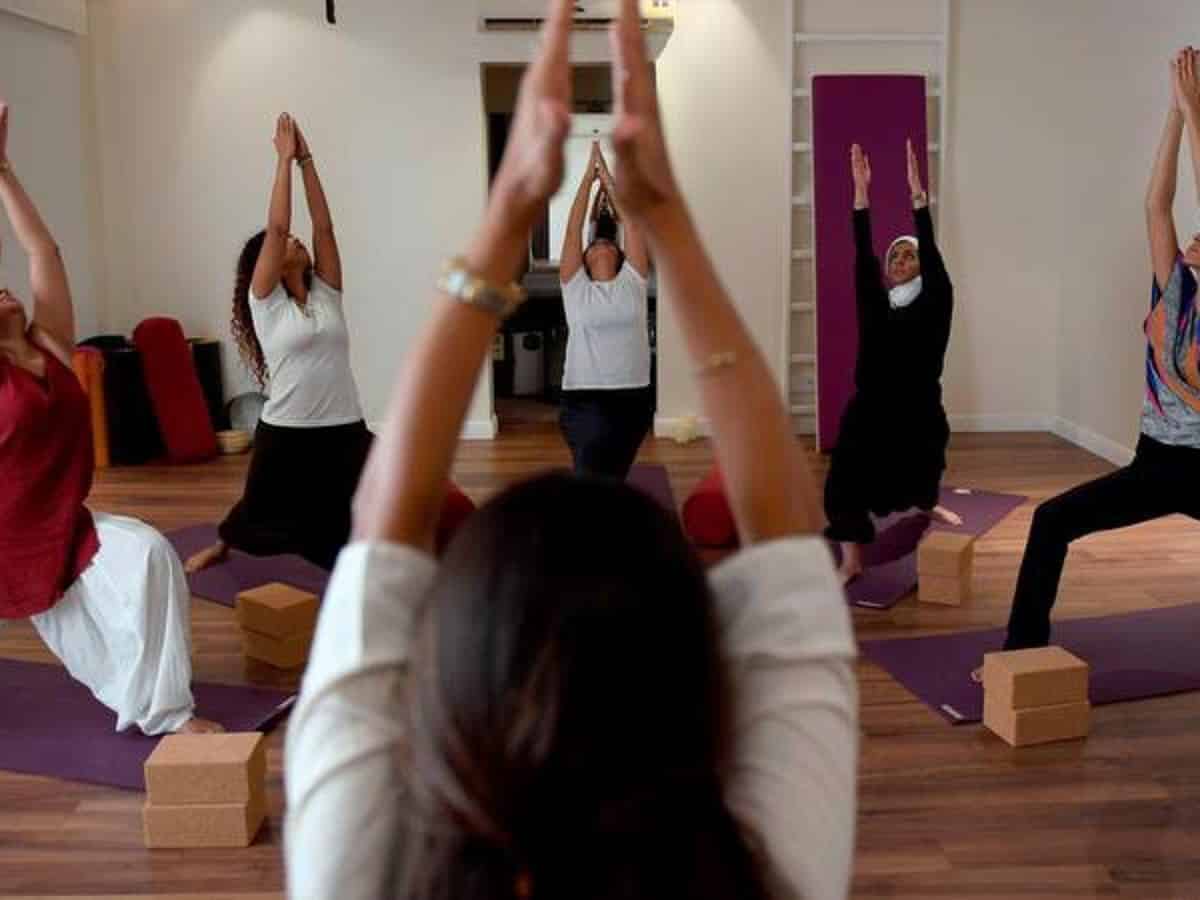 Riyadh: The Kingdom of Saudi Arabia is looking to sign several agreements with major universities and regions to support the practice of yoga in the coming months as it continues to support sports that have achieved historical achievements in the past, the Saudi Press Agency (SPA) reported.
This was revealed by Saudi Yoga Committee President Nouf Al-Marwaai during a forum titled— "The Role of University Sports in Supporting the Homeland's Sport", which was organized by the Sports Federation of Saudi Universities in Riyadh on Tuesday, February 28.
Nouf Al-Marwaai stressed the importance of introducing yoga asana in the system of university games.
She added that the committee aims to discover the talents of distinguished players in all kinds of yoga sports in general and yogaasana, to support them to participate in local and international tournaments.
Al-Marwaai called for the practice of yoga to become a sustainable activity in universities, whether it is practising yoga for health and wellness, hatha yoga and its styles, or yogasana.
"Yoga gives its practitioners many health benefits (for) both physical and mental well-being," she said, adding that "One of the most important pillars of achieving Vision 2030 is to enhance participation in sports activities, and to achieve sports excellence locally, continentally, and internationally."
In November 2017, Saudi Arabia's ministry of commerce approved the teaching and practice of yoga as a sport in the Kingdom.
On March 9, 2022, an introductory lecture was held that highlighted the cooperation between the SYC (Saudi Yoga Committee) and the Saudi School Sports Federation.
Nouf Marwaai is the first Saudi Yogacharya. Marwaai is also the founder of the Arab Yoga Foundation, which was established in 2010. It was the first yoga organization in the Gulf region.
Subscribe us on