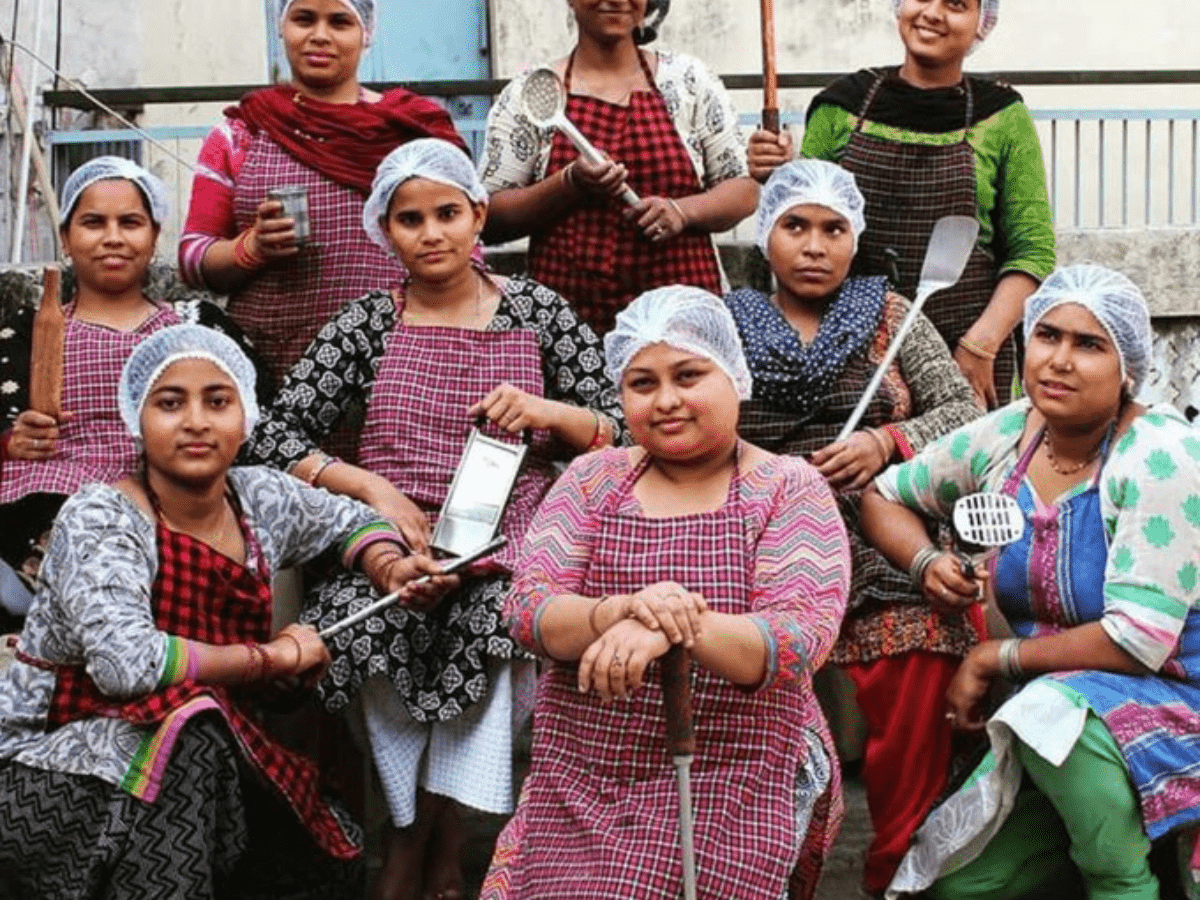 Delhi: Delhi's Nizamuddin Basti, famous for its Dargah and ancient buildings as well as its Mughlai and local delicacies, now has a self-help women's group from the area which has opened a new food truck in Delhi's Sunder Nursery named 'Zaika-e-Nizamuddin'. The new outlet is fast gaining popularity among tourists and locals.

This women-run self-help group was established with the help of the Aga Khan Trust for Culture (AKTC), which restored the Nizamuddin Basti itself. The outlet or food truck at Sunder Nursery (Delhi's favourite city park) serves dishes in their restaurant which is different from the food available in the restaurants of Nizamuddin Basti.

In this centuries-old ancient settlement, thousands of tourists and devotees visit every day to see the shrine of Hazrat Nizamuddin Auliya and the ancient buildings.

Its narrow streets are lined with shops selling rose petals, flower garlands and sheets. There, the aroma of Mughlai and local food lingers in the air. Lovers of delicious food often visit the Nizamuddin Basti as well.
The women who have started the new venture have given a new twist to the traditional varieties of homemade dishes like keema matar, local kebabs and Biryani.
One of the cooks, Fatima, told the BBC, "Well, all types of food are popular, but the demand for biryani and kebab roti here is the highest. We also make many kinds of vegetables. Along with non-veg, there are also varieties of green biryani and green kebabs,"

Another woman Noor Jahan said that special attention is paid to cleanliness in cooking and everyone has been trained in such a way that there is no difference in the enjoyment of food.
"We don't use anything frozen or old. We order meat and other accessories based on our daily consumption and order. The water we give is either bottled or RO (filtered)," she added.

The Aga Khan Foundation's program director, Jyotsana Lal, was quoted by the BBC as saying, "Our job is to improve lives. While working in the settlement, we came to know that many children here are malnourished."

Today these women are running this restaurant entirely on their own. Paying the kiosk rent, they are economically better off and self-sufficient.

While serving food to customers in a restaurant located in a mobile van, a chef said, "Earlier we did not even leave our homes. It was very difficult for us in the beginning but gradually we gained confidence. This restaurant has given us an opportunity to recognize ourselves. It gave us an opportunity to identify ourselves."

These eleven women belong to financially weaker sections, but Zaika-e-Nizamuddin helped them stand on their feet. The culinary tradition represents the intangible heritage associated with the monuments of Nizamuddin Basti for over five centuries.

Noor Jahan, the coordinator of these women, told the BBC that work was affected during the COVID-19 pandemic, but the food is sold more during the winter. Each of these women make anything between Rs 10,000 to 12,000 a month.

Some five-star hotels have also invited women to cook their special dishes as the
food here is now becoming popular at local parties and events. This group of 11 women now hopes to open more restaurants
Subscribe us on