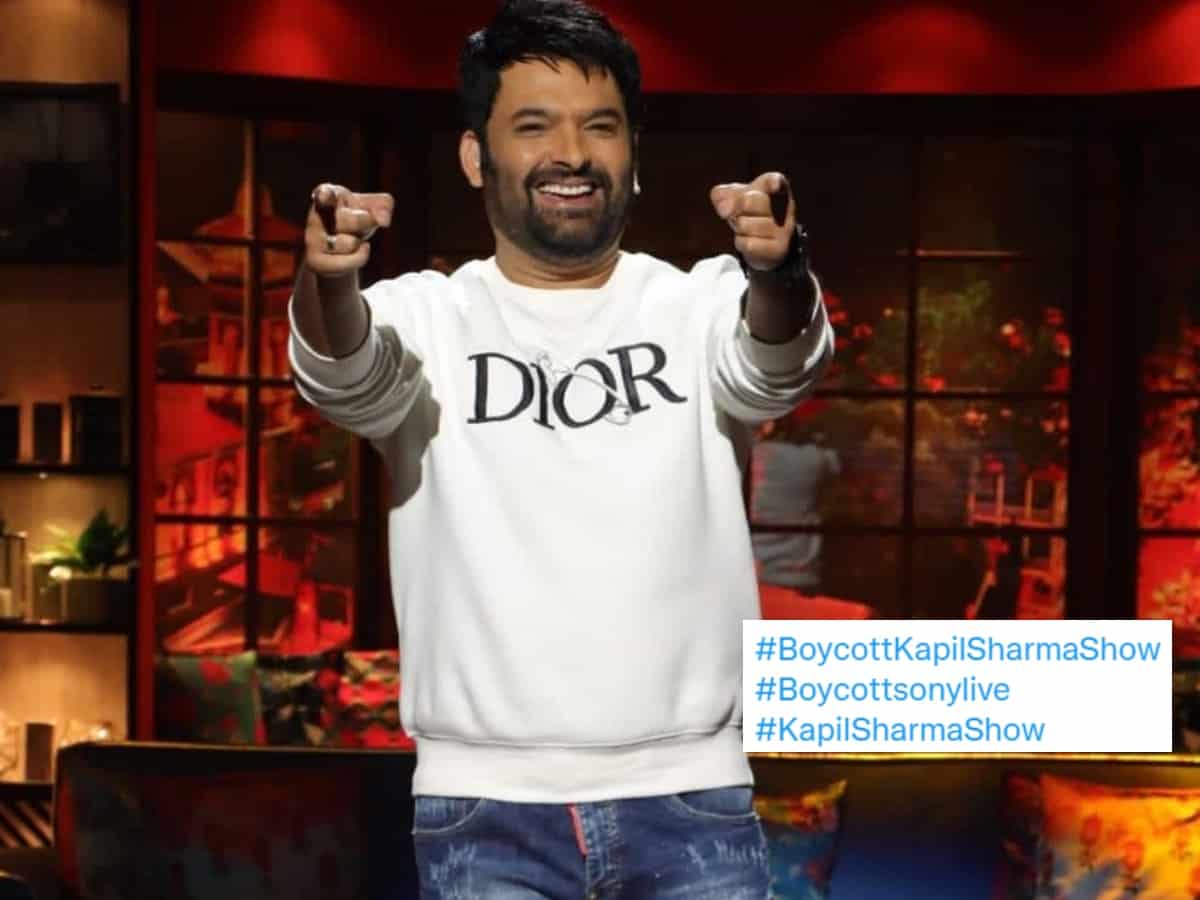 Mumbai: The comedy and celebrity chat show 'The Kapil Sharma Show' is one of the most famous and entertaining shows on Indian television. Celebrities love it as they believe the show is a one-stop place for promoting their projects. Stars from every walk of life have visited the show and had lots of fun interacting with the host Kapil Sharma and the live audience.
Apart from its entertaining episodes, the comedy show has often made headlines for its controversies. The show is back in news again with another controversy!
Why is #BoycottKapilSharmaShow trending?
Filmmaker Vivek Agnihotri was recently requested by a fan to promote his upcoming film Kashmir Files. Responding to this, he directed a tweet at Kapil and said that he is nobody to decide if he can promote the film on the show.
In a series of tweets, Vivek wrote, "I don't get to decide who should be invited on @KapilSharmaK9 show. It's his and his producers choice whom he wants to invite. As far as Bollywood is concerned, I'd say what once Mr. Bachchan was quoted saying about Gandhis: वो राजा हैं हम रंक…"
In another tweet he wrote, "They refused to call us on their show because we don't have big commercial star. #FACT."
Soon after the filmmaker's tweets went viral on social media, netizens started slamming the show and host Kapil. They are even 'demanding the boycott of Kapil Sharma'.
Comedians who left the show
This is not the first time that the comedy show has made headlines. Many times in past, the show became a hot topic of the town when popular comedians decided to make an exit midway. Check out the list below.
Sunil Grover
Upasana Singh
Ali Asgar
Sugandha Mishra
Navjot Singh Sidhu
Subscribe us on