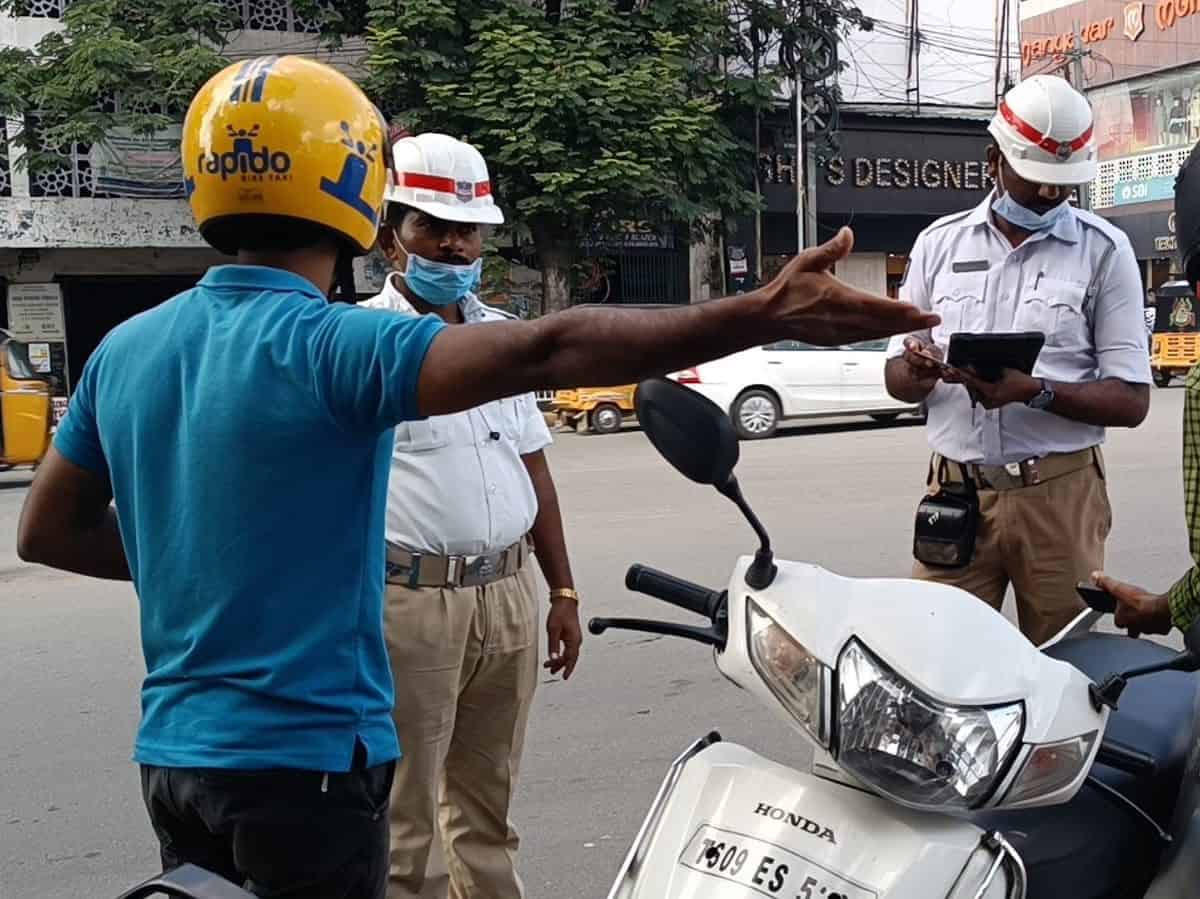 Hyderabad: In an effort to ensure a drop in road accidents and life-endangering traffic violations by RTC/Heavy vehicles, Hyderabad Traffic Police will start a special drive from Wednesday.
The drive will focus on over speeding/dangerous driving, wrong side driving, signal jumping, drunk driving, cell phone driving, stop line/zebra line crossing, obstruction of the free left, stopping on the carriageway, not stopping in bus bays and using multi-toned horns etc.
"The special drive is aimed to determine better road safety and more particularly to ensure pedestrian safety," said Additional Commissioner Traffic (incharge) A R Srinivas.
A total of 41 persons died in road accidents involving TSRTC buses in 2022 in Hyderabad city and the traffic police issued 3909 Challans against RTC buses in Hyderabad for traffic violations.
The traffic challans were issued against RTC buses for Traffic violations, which include, life-endangering violations viz., signal jumping, over speed/ dangerous driving, wrong side driving, unauthorized parking/obstructions etc.
On January 1st, two pedestrians were mowed down by RTC bus resulting in instant death of two senior citizens.
"The reconstruction of the scene of the offence and analysis of the above road accident conclusively pointed out sheer negligence of the RTC bus driver" , pointed out A R Srinivas.
Already in order to enhance road safety awareness Hyderabad Traffic Police visited RTC depots and conducted 82 awareness classes and 4303 RTC employees were imparted comprehensive road safety knowledge and sensitized about traffic laws and rules.
Hyderabad Traffic Police also conducted several coordination meetings with RTC senior officials to appraise the ground-level situation and sought their immediate attention to ensure road safety and traffic regulation in Hyderabad city, he added.
Subscribe us on