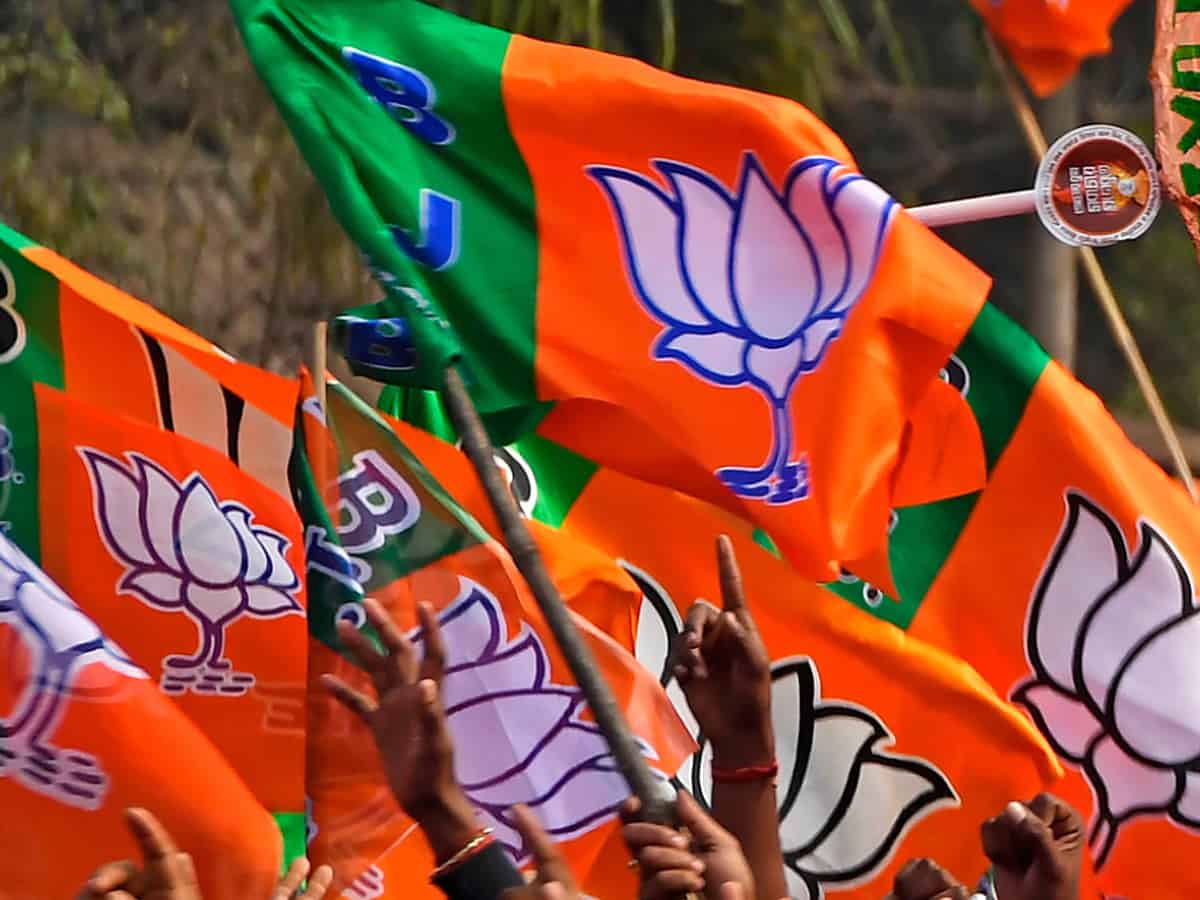 Patna: After the violence in Mubarakpur village in Saran, the BJP targeted the Mahagathbandhan government of Nitish Kumar for the return of Jungle Raj.
BJP leader Neeraj Kumar Bablu went to Rubal hospital in Patna and met the injured persons.
"The way three persons were brutally assaulted in Chapra, it indicates that Jungle Raj has returned to Bihar and Chief Minister Nitish Kumar is responsible for it. People of one particular caste are showing aggression. The local police failed to arrest the accused. All these things are being done by the people protected by the ruling parties," Bablu said.
"Lalu Prasad Yadav had given the slogan of "Bhura Baal Saaf Karo" to target the Bhumihar caste. Now, it looks like the RJD has started the implementation of the slogan of Lalu Ji in Bihar. We condemn the brutal incident and demand from CM Nitish Kumar to ensure justice for the family members of the victims," Bablu said.
Neeraj Kumar, JD-U MLC and chief spokesperson said: "The incident that happened in Chapra was extremely brutal and painful. It has challenged law and order. Some of the accused have been arrested and the police are carrying out raids to nab the other accused. The way the victims were held hostage in one room and brutally assaulted by the husband of the village head (Mukhiya), it looks like they want to spread poison in the society."
"We will strongly act against the accused whoever they are. The local police have registered three FIRs so far and the statements of the injured persons have been recorded," said Sunil Khopre, ADG (Law and Order) of the Bihar police.
"We have arrested 6 persons so far. Some people are trying to disturb peace in the region. Hence, we have imposed a ban on Twitter, WhatsApp, Facebook and other social media till 11 p.m. on February 8. If anyone uploads provocative posts on social media, they will face action," said Jitendra Singh Gangwar, ADG (Headquarter).
The incident happenned after three youths were held captive in a room on February 2 and assaulted by the men of Vijay Yadav, husband of the village head of Mubarakpur. One of the victims named Amitesh Kumar succumbed to his injuries on Monday.
Following his death, the relatives and a section of the villagers attacked the houses of Vijay Yadav and his supporters and set them on fire. They went on the rampage and set ablaze every vehicle including bikes, tractors, cars and others.
Following the violence and arson, the district police blocked off a four km radius area around Mubarakpur and deployed a large number of police personnel to bring the situation under control.
Subscribe us on