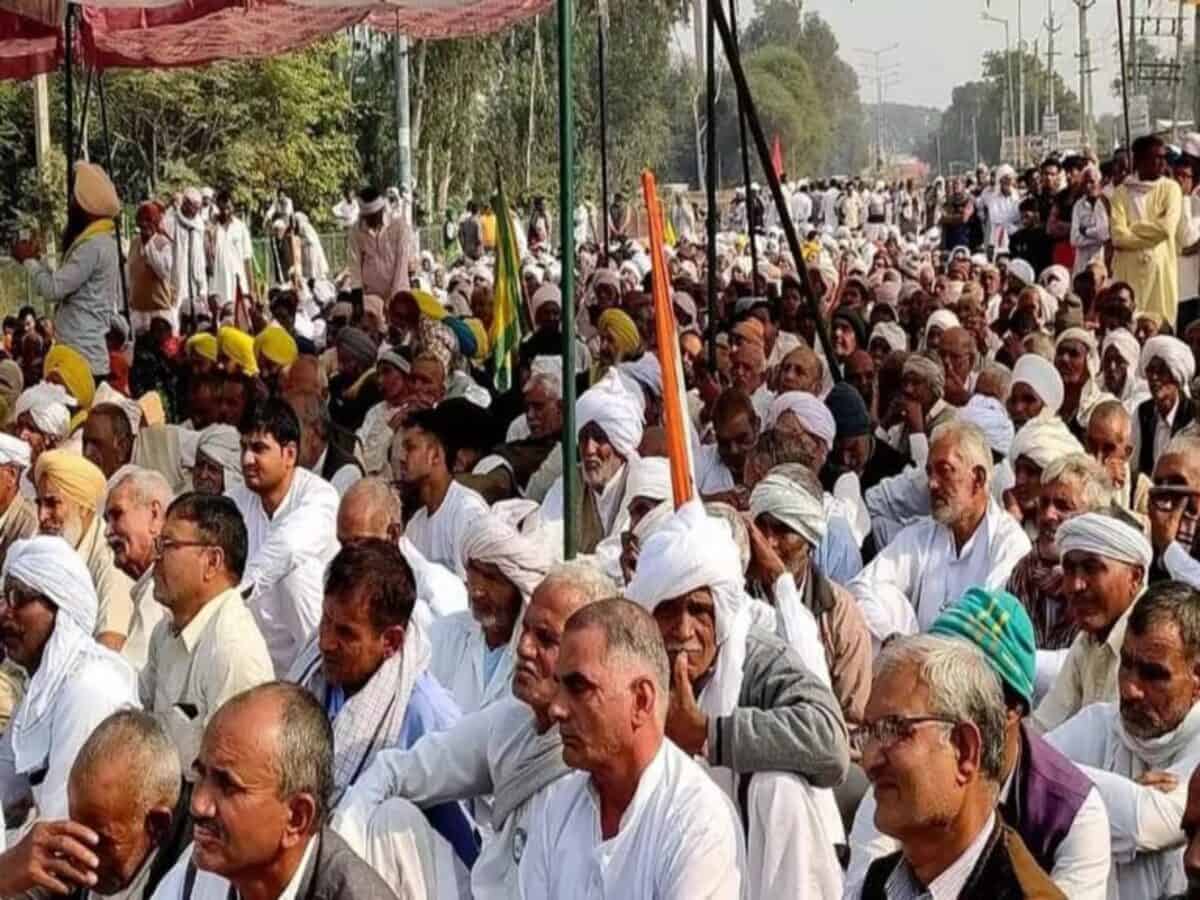 Hyderabad: Farmers in Telangana's Kamareddy district on Thursday continued their protest against the proposal to acquire their lands for the industrial zone and have called for a shutdown on Friday.
After an eight-hour-long sit-in outside the office of the District Collector in Kamareddy town, the farmers temporarily called off their protest.
Leaders of farmers' Joint Action Committee (JAC) said they would continue their protest till the authorities withdrew the new master plan. The day-long protest saw high tension and scuffle with the police, resulting in injuries to a couple of farmers and policemen.
As District Collector Jitesh Patil did not come out of office to meet the protesting farmers, the protestors staged an innovative protest by submitting a memorandum to an effigy.
The Collector, however, said he was ready to meet a delegation of farmers. He suggested that a delegation of 10 farmers meet him in the office and submit their objections in writing.
He also clarified that the masterplan is in a draft stage. He alleged that some individuals created apprehensions among farmers.
The BJP backed the protest by farmers. BJP MLA Raghunandan Reddy sat with the protesting farmers outside the Cllector's office. He demanded that the government acquire only those lands, which are not fit for cultivation, for the industrial zone.
Earlier, some farmers tried to barge into the Collectorate, triggering tension. Police swung into action to stop the protestors. A scuffle broke out between the farmers and police. Two women farmers fell unconscious. One farmer and one policeman were injured.
The farmers had Wednesday launched the protest after a farmer committed suicide. Worried over losing his land for the industrial zone, P. Ramulu, 36, hanged himself.
Farmers of a few villages in Sadashiv Nagar mandal have been demanding the authorities not to go ahead with the masterplan as they would lose cultivable lands and thus would be deprived of livelihood.
The authorities reportedly plan to acquire 1,200 acres of land for the industrial zone.
Subscribe us on