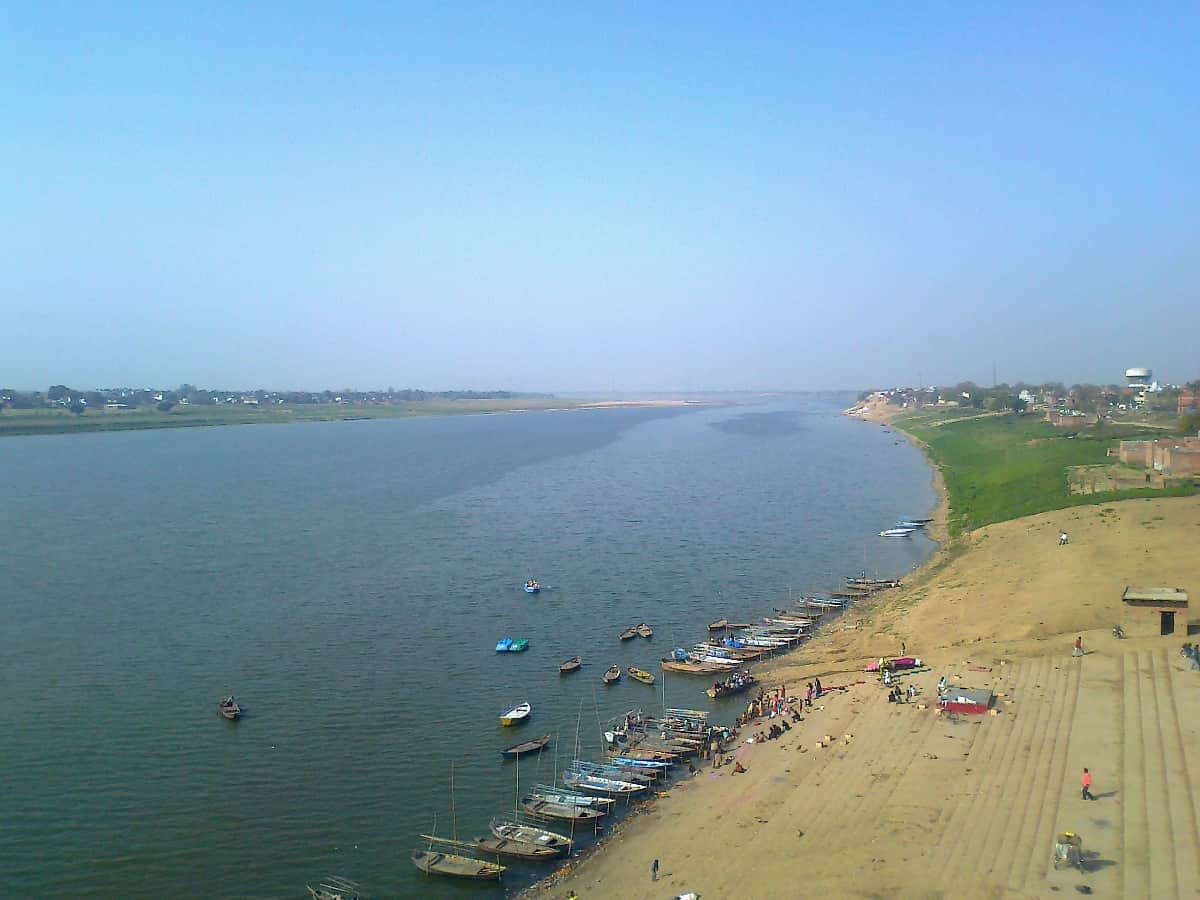 Agra: The vanishing ghats of the Yamuna were cleaned and the river bed was made litter-free by scores of volunteers of the Nirankari Mission in Agra.
The dry and polluted river, without any fresh water, continues to remain a major threat to the Mughal monuments along its banks. River activists said the state and the successive Union governments showed no sense of urgency to desilt and dredge the river to revive it and support its aquatic life.
The volunteers, men, women, and children armed with gloves, spades, baskets and tractor trolleys, spent several hours picking up the garbage, mostly used polythene, plastic waste, and leather cuttings. Several tonnes of litter were cleared and transported to the municipal dump yards, the organisers said.
The action started early at the Etmauddaula viewpoint park, Balkeshwar Ghat, Hathi Ghat, Poiya Ghat and Kailash under the supervision of the Mission's zonal chief Kanta Mahendru.
"Our hearts should be clean and also our surroundings, the rivers, the wells, and ponds," she said.
Over the years, Yamuna has been reduced to a vast 'sewage canal' as all the freshwater is consumed by Haryana and Delhi.
"What flows down the river as it enters Uttar Pradesh is a combination of sewer, industrial effluents, and discharges from the drains. In Agra alone, more than a hundred drains open into the river, though the Supreme Court and the NGT have directed the local authorities to divert or tap the drains," lamented environmentalist Devashish Bhattacharya.
Agra's drinking water problem has been largely solved by the 130 km long pipeline from Bulandshahar district, which brings 150 cusecs of Ganga water. Ten cusecs of water go to Mathura while Agra gets 140 cusecs.
But the Yamuna is crucial to Agra, not only as it's the city's lifeline, but also to sustain monuments like Taj Mahal, Agra Fort, Etmauddaula, Ram Bagh, etc.
"A dry and polluted river raises the air pollution levels in the city as dry dust from the river bed hits the monuments," said members of the River Connect Campaign.
Subscribe us on