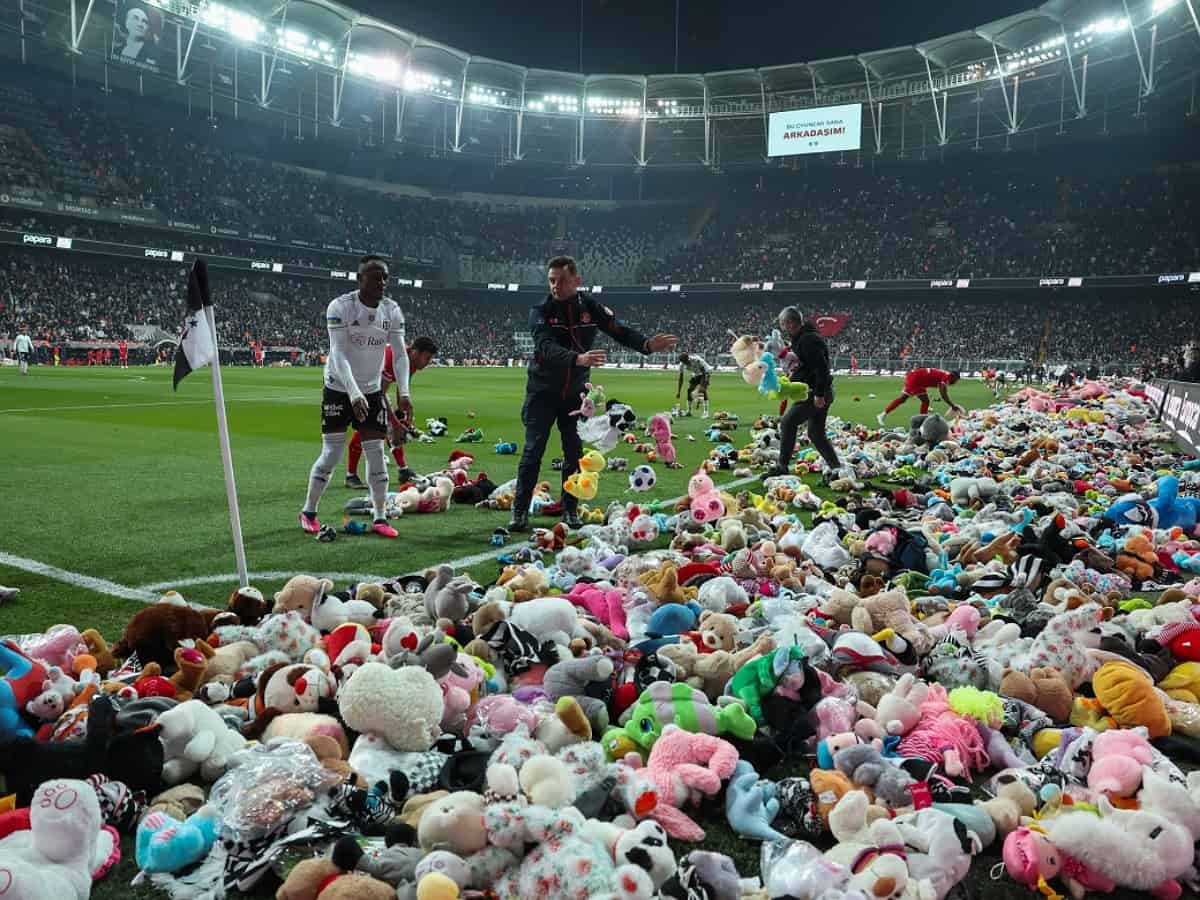 In a wonderful humanitarian gesture, fans of the Turkish football club Besiktas threw thousands of toys onto the field on Sunday in a symbol of solidarity with the children affected by the devastating February 6 earthquakes in Turkey.
The shower of giant teddy bears and other toys came during a Turkish Super League match between Besiktas and Antalyaspor on Sunday at the city's Vodafone Park stadium.
The Turkish Super League match was stopped after 4 minutes and 17 seconds, the time the first earthquake struck was 4:17 am local time on February 6, and toys showered from the stands.
Pink dolls, shiny unicorns, fluffy bunnies, monkeys, elephants and fish were among the toys thrown on the field. Some people threw scarves and hats – they hoped the donations would keep those displaced by the disaster warm amid the harsh winter conditions.
In a club statement, Besiktas said its fans organized a meaningful event to help children affected by the recent earthquakes and threw gifts on the field.
"Our fans organized a meaningful event called 'This toy is my friend' during the match in order to give morale to the children affected by the earthquake. The fans threw scarves, berets and plush toys to be given as a gift to the children in the earthquake region," read Besiktas' statement.
Watch the videos below
Images show piles of toys stacked on the side of the field after being tossed onto the field.
The country has been hit by three total earthquakes — two on February 6 and one on February 20 — and the current death toll has reached 43,556 in Turkey alone and 47,244 Syrians dead among them, according to the Associated Press.
Subscribe us on