Abu Dhabi: United Arab Emirates (UAE) astronaut Sultan Al Neyadi landed in Abu Dhabi to a hero's welcome after successfully completing a six-month space mission at the International Space Station (ISS).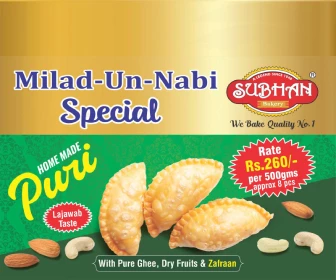 The UAE aircraft carrying Al Neyadi and other members of Mohammed Bin Rashid Space Center (MBRSC), arrived at the runway at Abu Dhabi International Airport at 5:30 pm UAE time (7 pm IST) on Monday, September 18.
He was received with an emotional welcome by three of his six children and father, who waited impatiently outside the gate.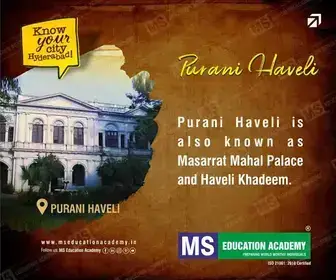 President Sheikh Mohamed bin Zayed Al Nahyan and vice president-ruler of Dubai, Sheikh Mohammed bin Rashid, greeted Al Neyadi and congratulated him for his successful space mission.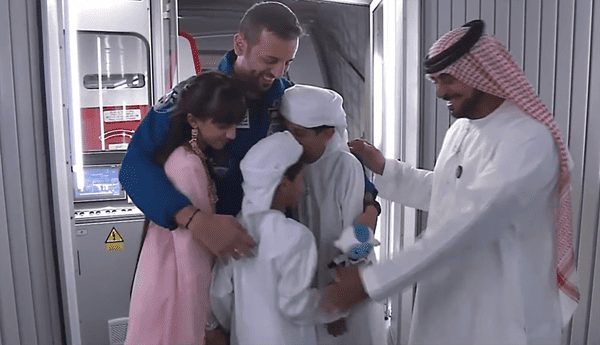 Al Neyadi gifted the UAE flag he had carried to space to Sheikh Mohamed.
A grand welcome included Emirati students in astronaut flight suits and giant screens across the terminal that displayed portraits of the astronaut and a message about his homecoming.
Al Neyadi joined the traditional Ayala dance. Holding a stick and moving his feet, he tried to keep up with the traditional dancers who were performing in his honor.
"I was honoured to join my brother Mohammed bin Rashid to celebrate the homecoming of our astronaut Sultan Al Neyadi. The people of the UAE are united in pride for his remarkable achievement, which has further advanced our nation's space exploration ambitions," UAE President posted on X.
To celebrate a huge Emirati achievement, the General Directorate of Residency and Foreigners Affairs (GDRFA) – Dubai announced on Monday that it intends to launch a special stamp bearing the slogan "The Return of the Hero Sultan Al Neyadi." At Dubai airports on September 18 and 19.
The 42-year-old Al Neyadi, who took off from earth on March 3, conducted more than 200 experiments on the orbiting outpost.
Al Neyadi and his crewmates on NASA's SpaceX Crew-6 returned to Earth aboard SpaceX's Dragon's Endeavor spacecraft, landing at 8:17 am (UAE time) on Monday, September 4, off the coast of Jacksonville, Florida.
Subscribe us on