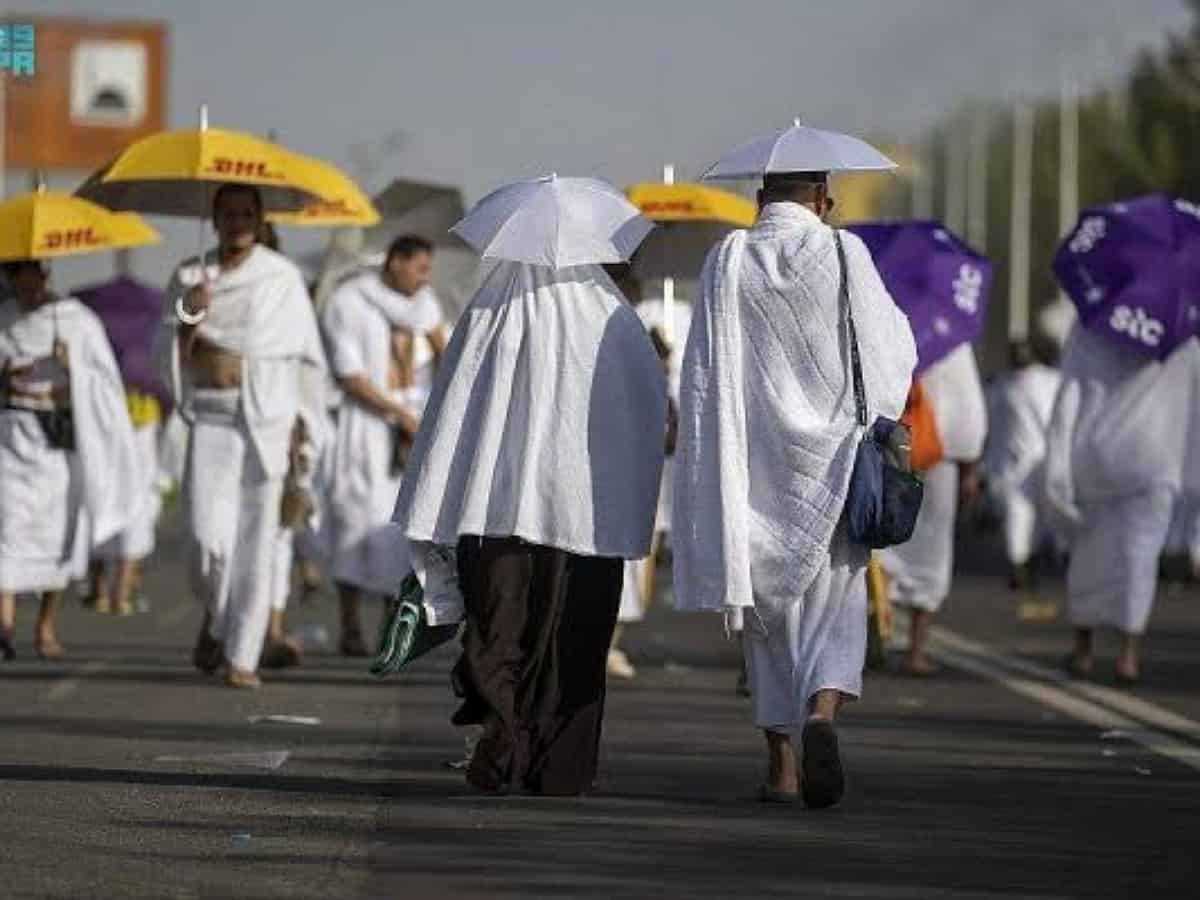 Riyadh: The Kingdom of Saudi Arabia (KSA) has revealed refund policies for those inside Saudi Arabia who have registered for Haj 2023, before or after issuing the permit.
The Saudi Ministry of Hajj and Umrah said that if the permit is not issued, domestic pilgrims who cancelled their registration before the 14th of Shawwal will be refunded the full amount.
In the event that the pilgrims refuse the Haj permit, the electronic services fees will be deducted.
However, 10 percent of the contract value will be deducted, in addition to the fees for e-services, from pilgrims who cancel their registration after the 15th of Shawwal and until the end of Dhul-Qada.
Any amounts paid after Dhul Hijjah 1 will not be refunded, the ministry confirmed.
According to the ministry, no refunds will be made after Dhul-Hijjah 1.
Pilgrims who, due to serious circumstances such as death, health conditions, criminal proceedings, or traffic accidents, need to be hospitalized or are infected with COVID-19 after Dhul-Hijjah 1, are exempted from the refund policy and their payment will be paid in full.
However, the authorities also clarified that acceptable proof of these reasons should be submitted along with the application for cancellation.
These concessions are also available to those whose Haj journey is cancelled due to any changes in current regulatory policies or health requirements. 
Haj permit cancellation can be done through the Abshar platform and reservations can be cancelled through its website or the Nusuk app, the ministry said.
What is Haj?
The Haj pilgrimage to Makkah is a mandatory religious duty that must be performed by those Muslims who are physically and financially able to perform it at least once in a lifetime.
The Haj 2023 is expected to start on June 26 and will take place without COVID-19 restrictions, which will allow for the number of pilgrims before the pandemic.
For the last two years, Saudi Arabia had reduced the number of Muslims allowed to perform Haj to prevent the spread of COVID-19.
Subscribe us on