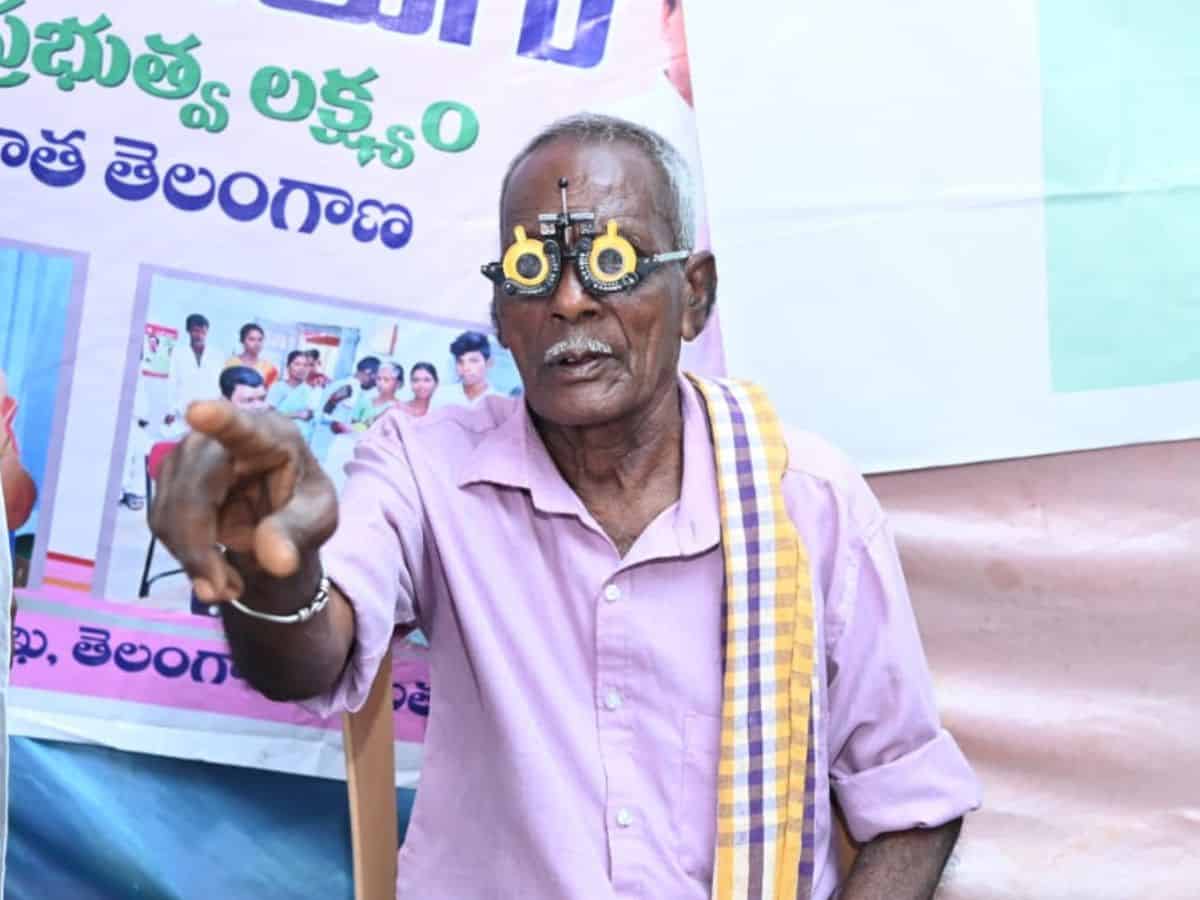 Hyderabad: Telangana government announced that more than 80 lakh people underwent eye examinations so far under Phase 2 of the Kanti Velugu scheme.
In a statement released it said, "As of Saturday, 80,67,243 people from across Telangana got their eyes examined. About 13,70,296 received free spectacles post the eye examination."
The specialists identified that another 9,96,915 people are required to have prescription glasses. Out of the 80 lakh people examined, 56,99,862 had no vision-related issues.
The statement stated that 5,334 gram panchayats have been covered across the state. "On Friday alone, about 1,99,986 people availed the eye test services, and 22,631 reading glasses were distributed," the statement read.
The second phase of the welfare scheme that began on January 18 in Khammam district is on pace to check 1.5 crore people at 16,533 different locations in 100 working days. The state government hopes to finish Kanti Velugu-II by June 15.
As a part of the scheme, 1,500 medical teams with ophthalmologists will visit all the districts for 100 days, conducting eye screening and vision tests as well as providing spectacles free of cost and providing medicines for common eye ailments.
The Kanti Velugu camps are organised at gram panchayat and municipal ward centers. Medical camps conduct eye examinations every week from Monday to Friday starting at 9 am until 4 pm. Special eye camps are also organised for government employees, press reporters and police personnel at their respective offices.
Subscribe us on